Introducing two essential products that will make your potty training and nighttime bedwetting journey much easier and stress-free. Invest in these practical solutions and say goodbye to unnecessary stress and mess.
My Top Recommended Toilet Training Products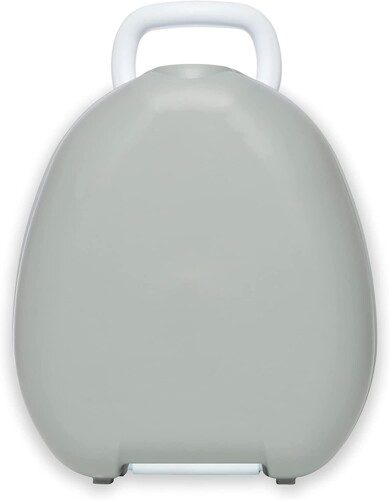 It's one of those milestones that so many parents dread reaching: potty training. It really isn't so bad, as long as your child is ready and you have the right tools on hand to help you through. The My Carry Potty is super light and easy to use, especially when on the go with your little one whilst they are learning to master this big developmental milestone! It means you can pop it in the back of the car and pull it out when nature calls, without having to worry about where the nearest bathroom is.
It's also sturdy and it cleans easily, which is a must with any potty you buy. It even folds over and closes with a handy carry handle to take out and about. And most importantly, it's leakproof. If there's nowhere to flush nearby, just fold over and discard when you can. Easy! With so many fun and enjoyable designs to choose from, you can let your child pick out their favourite to get them excited about this new stage. My Carry Potty is a must have when navigating toilet training in the early years.
Exclusive 15% Discount: Enter my coupon code at checkout to get 15% off when you buy via below link!

Coupon Code: COMPLETELYBABY
Ah, Brolly Sheets. If you're at the nighttime toilet-training stage of parenting, then you need to dash out and buy at least two sets of these miracle workers. You won't regret it. Accidents happen. Even more so when you're in the early throes of night time toilet training.
Bed wetting can be stressful for both parents and kids and is one of the harder stages to get through. But you can save your mattress and wash with Brolly Sheets. So, how does it work?
The wings of your Brolly Sheet tuck into the side of your child's bed, offering up complete protection no matter how much they wriggle around in their sleep. Accidents are no longer a big problem. The sheet will stop anything from soaking through to the sheets and mattress, so you simply pull it off, pop it in the wash and put a new one on the bed. Voila! Middle-of-the-night accidents couldn't be easier. They can hold up to an incredible two litres of water.
They also come in handy in the unfortunate occasions the household is met with gastro. Brolly Sheets can be used with the older kids too, place on beds in times of need to protect the sheets and mattress when your kids are unwell. The gift that keeps on giving.